Donabate Dexter Beef is grass fed, slow matured beef, minimum 21 days
dry aged and prepared to perfection by craft butchers.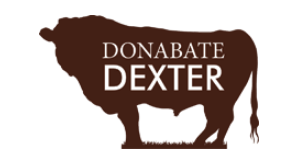 For the discerning consumer who values food that is local and naturally produced.
Donabate Dexter beef is from a local, healthy, happy herd of pedigree Dexter cattle, managed ethically and naturally as a single family unit of bull, cows, youngstock and calves. The Dexters are free range grazed on large paddocks with access to plenty of natural forage and shelter.
Donabate Dexter beef may be purchased by the family beef box pre-purchased from donabatedexter.ie, each box consists of a selection of beef including prime cuts, roasts, mince, burgers etc. — collection or delivery
View boxes HERE
Contact:      info@donabatedexter.ie
or         085 8621205
Join the Irish Dexter Cattle Society